Georgia Child Support Lawyers
Fearless representation
Child support is not an issue that is dealt with lightly. Child support is long term, and it is reasonable to wonder how it will work out. Our experienced Georgia child support lawyers are here to help you through this difficult time.
Let our family handle your family's needs. Call the Georgia family lawyers at Hall & Navarro today to get started.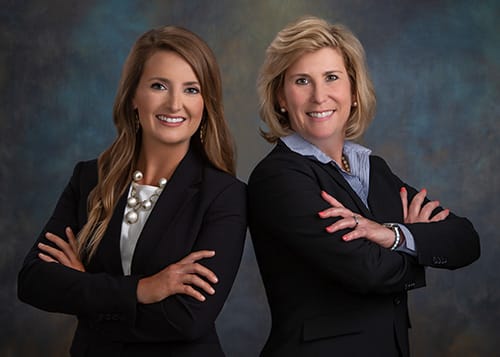 Considering divorce?
Download our free guide.
There are 7 mistakes you should avoid making during a divorce.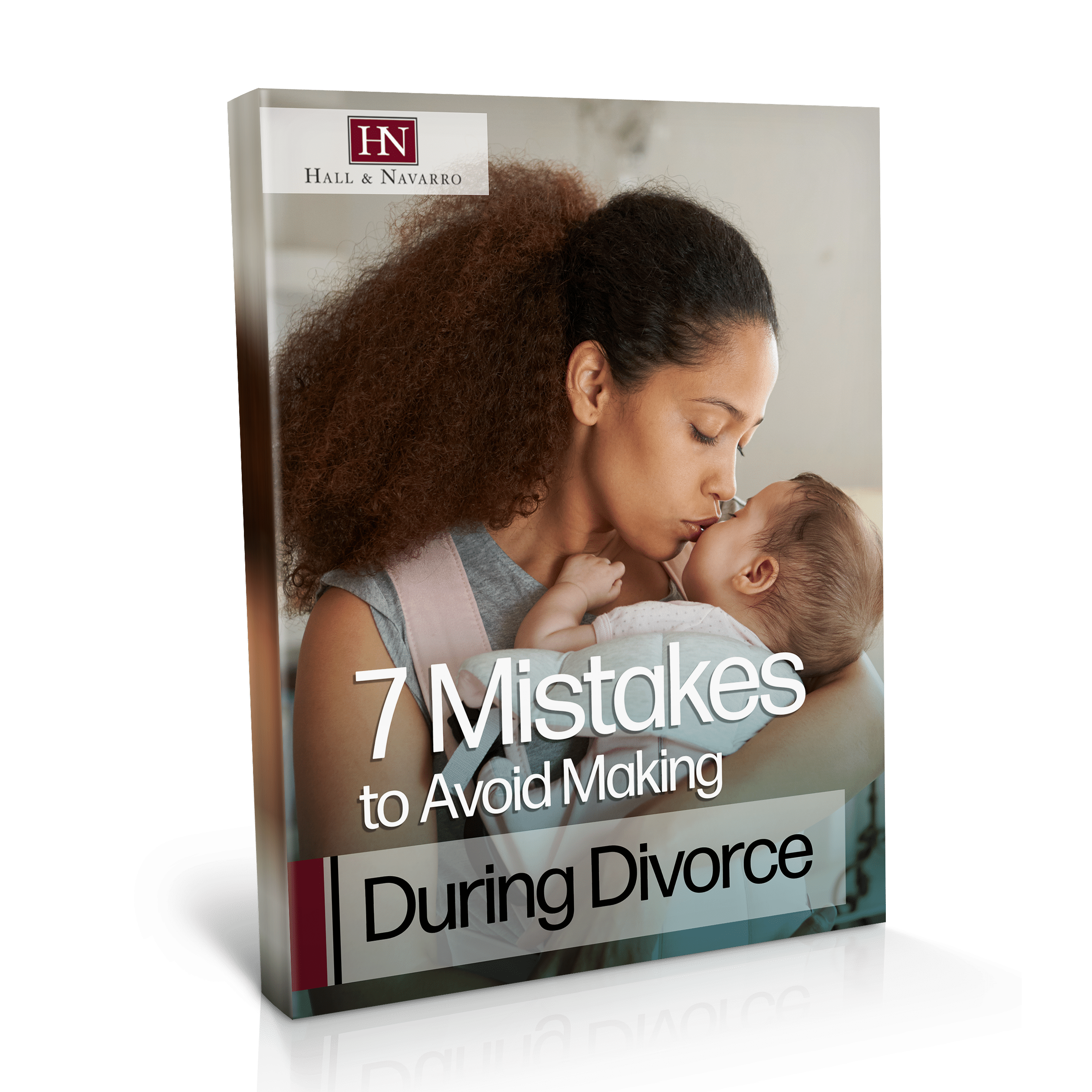 Top Rated Family Lawyers in Georgia
Over 100 5-star reviews on google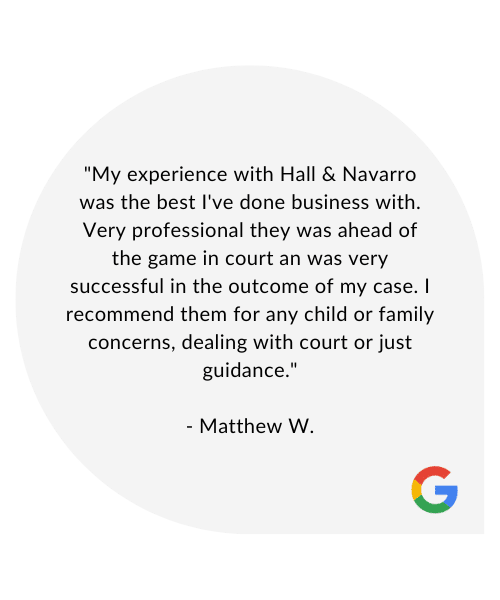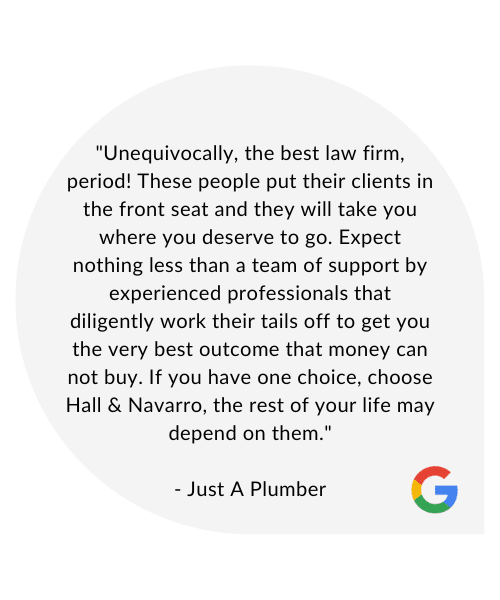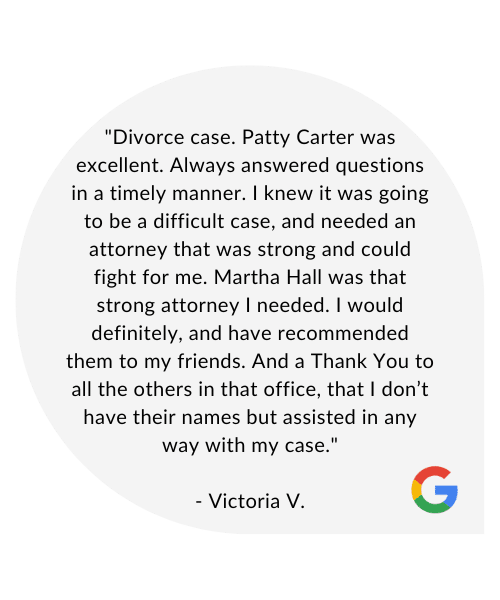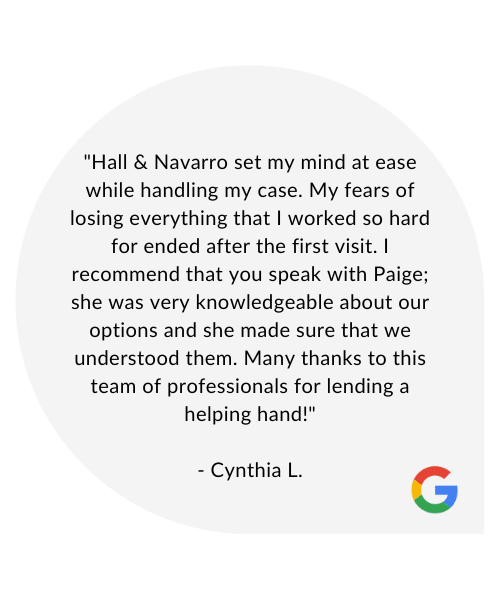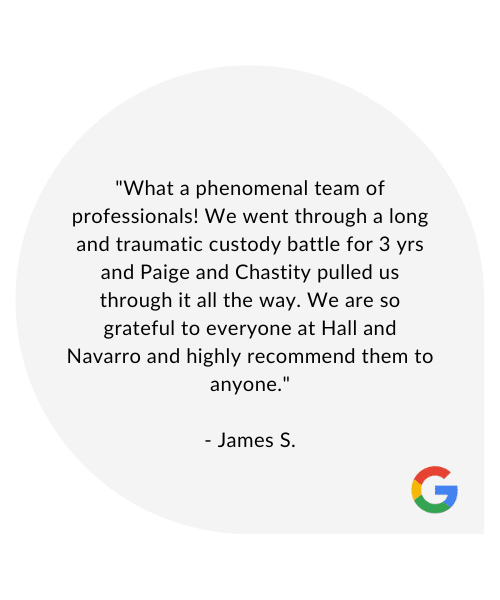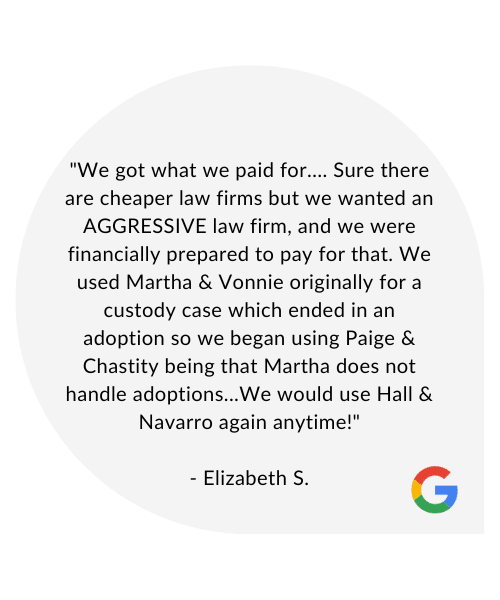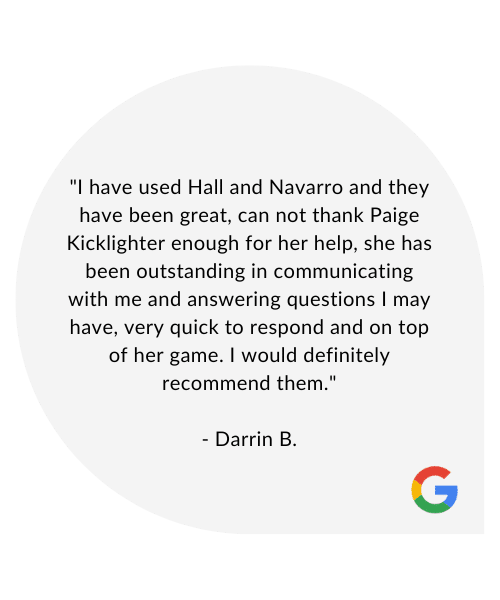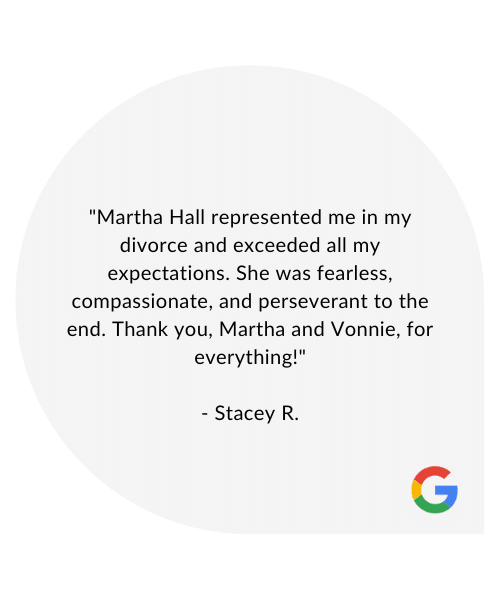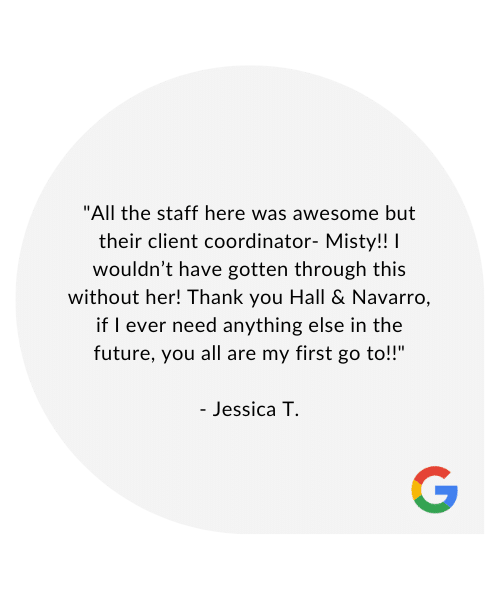 How is Hall & Navarro different?
Prepared to Win
No matter what, we approach every case prepared to win. This has been our driving force from day one, and still carries us forward today.
Breadth of Experience
With more than 75 years of combined experience in a variety of practice areas, we are frontrunners of law in Southeast Georgia.
Fearless representation
We put everything forward, and take nothing back. We are a united front, rallying behind and in front of every client.
How child support works in Georgia
Every single case is going to be based on the details surrounding the parents of the children, including their finances and living situation, and what is in the best interests of the children.
Legally, in Georgia, each parent has a duty to financially support their children until they are either no longer a minor or have graduated high school. The later date will be the cut off, but it will not go longer than them being 20 years old. Georgia does not make support mandatory once the child is in college or graduate school. However, if both parties come to an agreement that includes support through their years of higher education, that is a possibility. This is legally enforced by courts.
When determining how much child support is going to be owed, several factors are taken into account. The court will look into how much each parent takes in monthly. Using a table, the court will determine what support is going to be owed based on the percentage each parent makes compared against the total of both of their incomes. It is not always a cut and dry formula. The court is going to be looking at some more factors beside income to see what needs to be adjusted, including:
If either parent already has a child support agreement from another child
How much it costs to cover the health insurance and child care for the children
Whether either party is self-employed
Some other adjustments that will be made based on discretion of the court include:
How much time the noncustodial parent has with the children
If one parent has alimony duties
Whether a parent is going to be providing something like a mortgage payment
If a parent has extraordinary needs, such as a medical condition with a lot of medical expenses
Whether there is going to be a lot of expenses to get the kids to travel to the other parent for visitation or shared custody
Additionally, in Georgia, it doesn't matter if you are a married or unmarried couple going through child support. It works the same.
Child Support Modifications
If either parent experiences a significant increase or decrease in their financial situation, the child support agreement can be officially modified to reflect the new circumstances. This can happen any time after the first order has been made. After that, any second or subsequent modifications cannot happen until two years after the last modification.
It's important to remember that everything that happens from the beginning to the end is going to be based on circumstance. No two cases are going to be identical.
Schedule your consultation.
Speak with one of our dedicated team members by filling out the form below.
How does payment for extracurricular activities work?
In Georgia, extracurricular activities are not included on the child support worksheet, and, oftentimes, the court is going to have to determine whether those expenses are appropriate or not. We would walk with you through what types of activities your children are involved in – whether that's Boy Scouts, Girl Scouts, after school school-related sports that may not cost as much, etc. The court will look at whether those activities are appropriate and how expensive they are, and determine what would be a fair resolution to pay for those expenses outside of child support.
If your child is involved in more expensive activities, such as travel baseball or competition cheerleading, then it may be a different story. The judge may look at the financial abilities of each parent to pay for those activities and ask the other parent whether they're even agreeable to the children participating in those things. Then, the judge will determine whether those expenses should be handled without one party or the other or whether they should be split.
Ultimately, in Georgia, those expenses are not part of the court-mandated set child support guidelines. However, if we bring it to the attention of either a judge in a trial or a mediator during a mediation, we're going to address those expenses and make sure that you have clear direction on how you're going to handle those.
Do I have to pay child support if my child refuses to see me?
Unfortunately, this scenario happens sometimes. In Georgia, child support and visitation are completely unrelated. What that means is, if your children don't want to visit with you, you still have to pay child support for those children. On the other side, if you're not paying child support because you're simply unable to, the other parent can't withhold visitation based on your failure to pay.
It goes both ways and, if your children don't want to visit you, unfortunately, it means that you're not getting the benefit of parenthood, but you still have all the financial obligations and child support obligations to those children.
If your children want to visit and the other parent is keeping them from visiting, that may allow us to go in front of a judge. In the meantime, you still have to pay that child support obligation and make sure your kids are taken care of. If the other parent is withholding visitation because of your failure to pay, we can also help with those situations; ultimately, however, we're going to direct you to continue paying child support as ordered, and we'll work to fight for your visitation back at any kind of trial that may be set.
What if my ex is not paying child support?
In that circumstance, we can always approach the court and say, "This person is not doing what you told them to do." At the time of a divorce action, if you've been to court and a judge has told that party to do something, you can alert the judge if they're not holding up their end of the bargain. The judge will likely schedule a hearing pretty quickly on that issue.
If that's happening after your divorce or your prior custody case is already completed, in Georgia, you would have to file a petition or a motion for contempt to hold that party accountable under any prior court order. That would be a new case, but you would have the same judge that you had before, if that judge is still on the bench. The judge is going to want to enforce their prior order. It may end in a payment plan, if there are unpaid child support arrears. It also may end in incarceration, if someone is not able or willing to pay child support, they don't show up to court, or they don't cooperate with our requests to see their pay stubs or get information from them.
If we have to file a contempt action in order to get child support, under the prior order, the court is going to take into consideration any special circumstances that you have. This includes if the spouse left the state, refused to pay, or there are any text messages or recordings that show that they're not paying on purpose. The court will take the facts and circumstances of your case and will choose how your case is going to be finalized in any contempt action.
My child came to live with me. Can I reduce my child support?
In Georgia, this is a change of circumstance, and one of the things you can file a modification on: a change of custody. We would encourage you to file a modification because, if you don't, the child support obligation is going to remain as the prior court order outlined it.
If the child is now living with you, there is no automatic modification or approval that your child support obligation would be terminated, so you would want to file a petition for a modification of child support. In Georgia, we would present evidence in front of one of our judges that would show the judge that you've swapped custody. We would also present evidence as to the incomes of both parties. In Georgia, both of the party's gross incomes and any of their major expenses, such as insurance premiums, daycare costs, or after school expenses, would all be considered at the time of trial. The judge would readjust your child support obligation at that time.
In addition to your child support obligation, you would want to also modify your child custody arrangement. If the case was where the child was previously with one parent and then moved in with you, we can file those modifications at the same time. This way, while the judge is considering child support, he's also going to consider a change of child custody and outline visitation schedule for the other party at the same time. That saves a little bit of money so you're not filing two separate court actions at two different times.