Watch this video to learn about child support when the child refuses to see you in Georgia. Then call Hall & Navarro for a legal consultation.
Question:
Do I have to pay child support if my child refuses to see me?
Answer: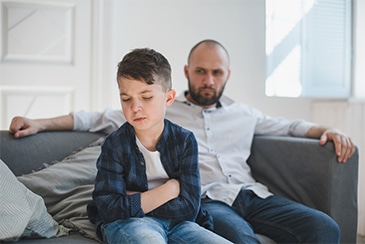 Last week, I had a very tough conversation with one of my clients about the fact that his children did not want to visit with him. There was an agreement or court order for child visitation, but the children don't want to actually exercise it. Unfortunately, that happens sometimes. In Georgia, child support and visitation are completely unrelated. What that means is if your children don't want to visit with you, you still have to pay child support for those children. On the other side, if you're not paying child support because you can't, you're unable to, or you missed a month of child support because of circumstances maybe out of your control, the other parent can't withhold visitation based on your failure to pay.
It goes both ways and, if your children don't want to visit you, unfortunately, it means that you're not getting the benefit of parenthood, but you still have all the financial obligations and child support obligations to those children under Georgia law and also by any court order that may have been entered into your case. If your children want to visit and the other parent is keeping them from visiting, that may allow us to go in front of a judge, but, in the meantime, you still have to pay that child support obligation and make sure your kids are taken care of. If the other parent is withholding visitation because of your failure to pay, we can also help with those situations; ultimately, however, we're going to direct you to continue paying child support as ordered, and we'll work to fight for your visitation back at any kind of trial that may be set, but you are not allowed to suspend your child support obligations based on a failure to visit.
If you have any questions about your circumstance, or if you think that your circumstances may be different, then we can walk through those and we can look at Georgia law to see if there's any way that your obligation can be suspended. Ultimately, we would need for you to come into the office and look at the facts of your case and make sure that we're directing you in the right way.
---
Are you or a loved one in the process of a divorce in Statesboro, Springfield, or Swainsboro and have questions about child support when the child refuses to see you in Georgia? Contact the experienced Georgia divorce attorneys at Hall & Navarro today for a consultation and case evaluation. We can help get your life back on track.