Georgia Lawyers / Preparing for Bankruptcy in Georgia
Watch this video to learn about preparing for bankruptcy in Georgia. Then call Hall & Navarro for a legal consultation. We can help.
Question:
How do I prepare for bankruptcy?
Answer:
I received a call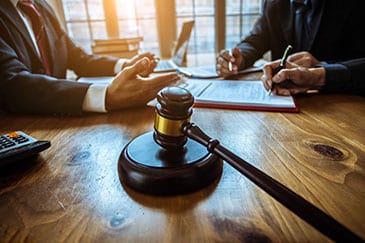 from an individual the other day in Georgia about filing for bankruptcy. Filing a bankruptcy is a pretty straightforward procedure. Chapter 7 or Chapter 13 are basically form-driven, which means you have to bring in the same sort of documents, including two years' worth of your previous tax returns, six months' worth of pay stubs and three months' worth of bank statements. You bring in all your bills, and if you can, put them down on a piece of paper or a leger atomizing what bills you owe, what are the monthly payments, who is the creditor, and what is the collateral. You have to bring in your driver's license and a Social Security card, as well. That basically gets you started for filing a bankruptcy.
---
Are you or a loved one in the process of filing for bankruptcy in Statesboro, Springfield, or Swainsboro and have questions about preparing for bankruptcy in Georgia? Contact the experienced Georgia bankruptcy attorneys at Hall & Navarro today for a consultation and case evaluation. We can help get your life back on track.