Georgia Lawyers /
Watch this video to learn what to bring to a divorce consultation in Georgia. Then call Hall & Navarro for a legal consultation and case review.
Question:
What should I bring with me when meeting with my divorce attorney?
Answer:
Clients often call about what to bring to the first consultation for divorce when they come and meet me for the first time. The documents that you need to bring to the consultation are mainly financial documents, tax returns, a month worth of bank records, a listing of your major assets. Not every single piece of furniture but the major assets between you and your spouse and then some idea about what you might have in mind, if you have children, what a parenting plan or a custody arrangement might look like.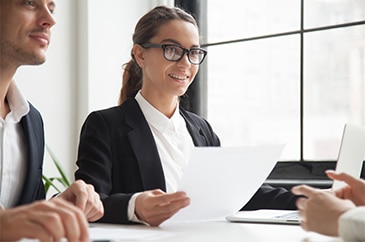 Basic financial information, like paycheck stubs and tax returns, and then we can work through anything else that I would need after that initial consultation. If you are in the middle of a divorce or considering a divorce, I would love to help you with that. Please don't hesitate to call us.
---
Are you or a loved one in the process of a divorce in Statesboro, Springfield, or Swainsboro and have questions about what to bring to a divorce consultation in Georgia ? Contact the experienced Georgia divorce lawyers at Hall & Navarro today for a consultation and case evaluation.
We can help get your life back on track.