Georgia Lawyers /
Watch this video to learn about the uncontested divorce timeline in Georgia. Then call Hall & Navarro for a legal consultation and case evaluation.
Question:
How long does it take to get an uncontested divorce?
Answer:
I have several clients who call because they and the opposing party have worked out everything and basically have an uncontested divorce. An uncontested divorce is when the parties have a full agreement on all the issues related to assets, debts, children, spousal support. They've worked it out and have drawn it up on a piece of paper and they just need the attorney to help put everything in the proper form.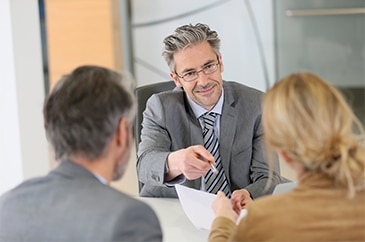 You can be divorced within 45 days or so if in fact you have an agreement on all of these issues. If you believe that you have an uncontested agreement, I'd love to talk with you about that, explain the ins and outs and the proper paperwork. Please do not hesitate to call me.
---
Are you or a loved one in the process of a divorce in Statesboro, Springfield, or Swainsboro and have questions about the uncontested divorce timeline in Georgia? Contact the experienced Georgia divorce attorneys at Hall & Navarro today for a consultation and case evaluation. We can help get your life back on track.