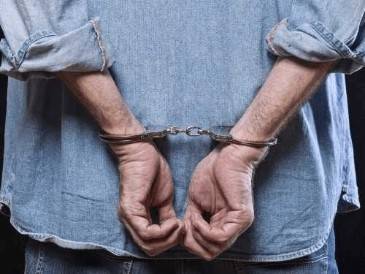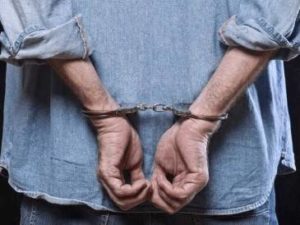 Read about some of the types of criminal defense charges to learn about different ways to be accused of a crime in Georgia. Then call Hall & Navarro for a legal consultation and case review.
1. Disorderly Conduct
I had a client who was charged with disorderly conduct in Georgia. He was inquiring as to what an attorney could do for him in this case. Disorderly conduct is a misdemeanor in Georgia. If I'm the attorney on the case, I certainly can help you with that.
The misdemeanor punishments are up to one year in jail, up to $1,000 fine, and you may also have to do some anger management classes or have some other terms and circumstances that the court requires of you.
2. Lying About Your Identity
In Georgia, you can be charged with giving false information to law enforcement if you provide inaccurate information to a police officer when you're questioned about your name or date of birth. It's giving false information to a law enforcement officer. It is a misdemeanor charge in Georgia.
It is punishable by up to 12 months in jail and a $1,000 fine. I've seen where community service has been ordered in these particular cases, as well. It is a bondable offense.
3. Drug & Gun Possession
I had a client recently who was charged with a drug offense, but then also had a weapon in his possession at the time that he was charged with the drug offense. In Georgia, because he was charged with having possession of a weapon, that is an additional five-year sentence that has to be served consecutively to any other sentence; consecutively means after you serve the sentence in the drug charge, the firearms charge is tacked on. It's a very significant charge because it has to be handled consecutively.
4. Shoplifting
I had a client call recently who was charged with shoplifting in Georgia. Shoplifting can be a felony, but it can also be a misdemeanor. If it is under $500, it's a misdemeanor; if it's over $500, it is a felony. If it's under $500, the punishment is up to 12 months in jail, and up to a $1,000 fine. There also may be some restitution depending on the situation.
The felony charges have increased and enhanced punishments.
5. Vandalism
I have several clients who were charged with vandalism charges in Georgia. That's destruction or defacing of property. Depending on the degree of damage done in the vandalism, that will dictate whether or not the individual is charged with a felony, which is punishable by more than one year and any fine higher than a $1,000, or if the damage is a little more limited, you can be charged with a misdemeanor which is punishable by 12 months or less or up to 12 months in incarceration and up to a $1,000 fine. The vandalism charge will be dictated by the amount of damage done during the course of the vandalism.
Contact Our Criminal Defense Attorneys Today!
Are you or a loved one in the process of a criminal defense case in Statesboro, Springfield, or Swainsboro and have questions about the different types of criminal defense charges in Georgia? Contact the experienced Georgia criminal defense attorneys at Hall & Navarro today for a consultation and case evaluation. Every case is different and unique. We are happy to help you. Don't hesitate to give us a call. We can help get your life back on track.