Georgia Lawyers /
Watch this video to learn about the types of business disputes we handle in Georgia. Call Hall & Navarro today for a consultation.
Question:
What types of business disputes does your firm handle?
Answer:
We are often asked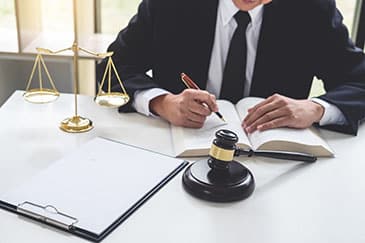 what kinds of business dispute cases we take in Georgia. A short list of those type of cases would be any sort of contract dispute, whether it be a business construction case, a breach of a settlement vehicle, or breach of a settlement house. It could be breach of a settlement produce. We handle any sort of business commercial type of case. Anything that deals with a contract and a dispute on what the terms of the contract provided for and what should have been done and what was not done is what I would call a business commercial litigation. That is an area in which we specialize. If you have any questions concerning a case of that sort, please give us a call.
---
Are you or a loved one in the process of a business litigation case in Statesboro, Springfield, or Swainsboro and have questions about the types of Business Disputes We Handle in Georgia? Contact the experienced Georgia business litigation attorneys at Hall & Navarro today for a consultation and case evaluation. We can help get your life back on track.