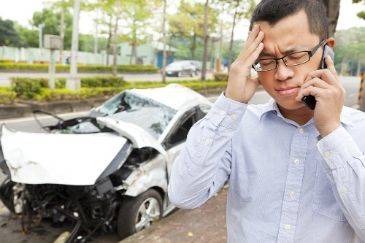 Have you been in a wreck and are curious on the things to know about car accidents? Call Hall & Navarro today for a legal consultation.
Choosing the Right Car Accident Attorney in Georgia
Clients often call and want to know what they need to do to select the best attorney to represent them in an auto accident. The key point that any client needs to look for is the attorney who has experience. We know the attorneys who specialize in different types of car wrecks. We can refer you to the best attorney. It is a very unique brand of litigation, and you want someone who practices and litigates in trial auto accidents on a regular basis.
How Long You Have to File an Auto Accident Claim in Georgia
Our clients regularly call with questions about how long they have to file a claim for their auto accident in Georgia. In Georgia, you have a two-year statute of limitations on any auto accident. What that means is you have two years from the date of the accident to file a lawsuit in court and if you do not honor that two-year window, that statute of limitations, you may not be able to recover the damages in your accident.
Determining the Value of a Car Accident Case in Georgia
Clients often call who have been involved in auto accidents and want to know how to determine the value of their particular accident case. There are lots of things that go into the determination of value in an auto accident matter. They include medical bills. They include rehabilitation time. They include the extent of the injury that occurred. They also include to some degree the property damage involved. The best thing you can do to assist your attorney who is pursuing your auto accident case is to keep track of all of your medical bills, journal your recovery, take notes about how you feel each day, and photograph the injury as well. That may sound a little bit morbid, but it certainly will help the judge or the jury understand exactly what you've been through and it will increase the value of your particular case.
Auto Accident Timeline in Georgia
Clients often call about how long it will take to resolve their auto accident claim in Georgia. Every case is different. The one thing you do need to remember is you do have to file the lawsuit within two years of the auto accident. If you are still getting treatment, you're still seeing doctors, if you get to the point where you're about 18 months out from your accident, you need to see a lawyer immediately because you do not want that statute of limitations, that two-year requirement, to pass because you may lose your ability to recover for your auto accident.
Contact Our Georgia Lawyers Today
Are you or a loved one in the process of a personal injury claim in Statesboro, Springfield, or Swainsboro and have questions about things to know about car accidents? Contact the experienced Georgia personal injury attorneys at Hall & Navarro today for a consultation and case evaluation. We can help get your life back on track.