Georgia Lawyers /
Watch this video to learn about the reasons for business litigation in Georgia. Then call Hall & Navarro today for a consultation.
Question:
What causes business litigation?
Answer:
I had a client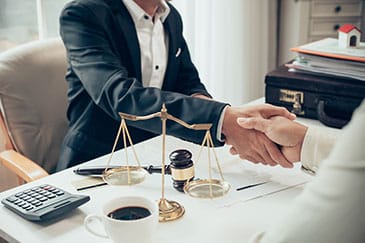 the other day come by with a case involving a breach of contract where he delivered a certain amount of product to a company and that company didn't pay. We demanded payment. That other company came back with arguments to say why they did not pay. They were, of course, maybe not relevant, not proper. Sometimes, there's an honest difference of opinion. Sometimes, you have people who just breach your contract and try to not pay what they were obligated to pay. The reason for business litigation can vary. Sometimes, it's an honest dispute and sometimes it's not an honest dispute but just a way to avoid making payment. Whatever your case might be, I would be happy to talk to you more about that and try to resolve the issue in an expeditious and efficient manner for you. Thank you.
---
Are you or a loved one in the process of a business litigation case in Statesboro, Springfield, or Swainsboro and have questions about reasons for business litigation in Georgia? Contact the experienced Georgia business litigation attorneys at Hall & Navarro today for a consultation and case evaluation. We can help get your life back on track.