Read this article to learn about preparing for bankruptcy in Georgia. Then call Hall & Navarro for a legal consultation. We can help.
Question:
What do I need to know about preparing for chapter 11 bankruptcy?
Answer: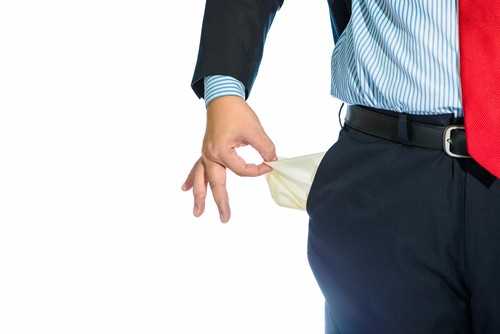 I received a call from an individual the other day in Georgia about filing for bankruptcy. Filing a bankruptcy is a pretty straightforward procedure. Chapter 11 is basically form-driven, which means you have to bring in the same sort of documents, including two years' worth of your previous tax returns, six months' worth of pay stubs and three months' worth of bank statements. You bring in all your bills, and if you can, put them down on a piece of paper or a leger atomizing what bills you owe, what are the monthly payments, who is the creditor, and what is the collateral. You have to bring in your driver's license and a Social Security card, as well. That basically gets you started for filing a bankruptcy. If you have any other questions, please give our office a call.
All bankruptcies require:
To confirm any plan of reorganization, the debtor must satisfy the so-called Best Interest Test by providing creditors at least as much as they would receive if the debtor were liquidated and not reorganized.
Secured creditors retain the right to make an election under section 1111(b)(2) of the Bankruptcy Code to have the entire amount of their claims remain secured by their collateral, while receiving altered payment terms under the Plan. The effect of a section 1111(b)(2) election is to secure for the secured creditor any post-confirmation increase in the value of its collateral effectively upon its sale, at the expense of receiving payment on the unsecured deficiency part of its claim under the debtor's confirmed plan of reorganization.
Secured creditors retain their rights to have their collateral "adequately protected" against diminution in value or be granted relief from the Bankruptcy Code's automatic stay to realize on their collateral.
To assume executory contracts, i.e., leases debtors must still cure defaults and, where required, provide adequate assurance of future performance.
Do note that Chapter 11 could continue to go on for several years. The ones who have the power to make sure that the case is resolved in a timely manner are the court, the trustee of the case, and the committee working on the case. If you have any questions at all about what you should be preparing for, please call our Georgia Chapter 11 bankruptcy lawyers right away.
Are you or a loved one in the process of filing for bankruptcy in Statesboro, Springfield, or Swainsboro and have questions about preparing for bankruptcy in Georgia? Contact the experienced Georgia bankruptcy attorneys at Hall & Navarro today for a consultation and case evaluation. We can help get your life back on track.
Like us on Facebook