Georgia Lawyers / Preparing for Chapter 11 Bankruptcy in Georgia
Watch this video about preparing for Chapter 11 Bankruptcy in Georgia. Then call Hall & Navarro for a legal consultation.
Question:
What should I do to prepare for a chapter 11 bankruptcy?
Answer:
People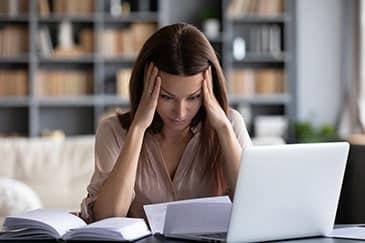 ask us occasionally what they should do to file a Chapter 11 bankruptcy in Georgia. The first thing that you must do filing a Chapter 11 is work with your accountant to be sure that your books and your records are up to date, that your tax returns have been filed, and then you can bring that information into your attorney to begin the process of putting that information into bankruptcy schedules. Again, a Chapter 11 bankruptcy is a more complicated bankruptcy than a Chapter 7 or 13, and it requires quite a bit of ingenuity in putting the numbers into the bankruptcy and figuring out what assets are needed to run the business in the future. Which assets can be given up? What lines of business need to be continued? Which lines of business need to be discontinued? You need to get a good financial picture of where you are prior to filing bankruptcy, and we can help you in working with your accountant to put that information together so that you can prepare your schedules and make a real determination whether a Chapter 11 is to your benefit in the long run. If you have questions, please give our office a call.
---
Are you or a loved one in the process of filing for bankruptcy in Statesboro, Springfield, or Swainsboro and have questions about preparing for Chapter 11 Bankruptcy in Georgia? Contact the experienced Georgia bankruptcy attorneys at Hall & Navarro today for a consultation and case evaluation. We can help get your life back on track.