Georgia Lawyers / Pre-filing actions not to take before chapter 12 bankruptcy
Watch this video to learn abou the pre-filing actions not to take before chapter 12 bankruptcy. Call Hall & Navarro for a consultation.
Question:
What pre-filing actions should not be taken before filing chapter 12 bankruptcy?
Answer:
One of the questions some of our clients ask us in filing a Chapter 12 in Georgia is what they should do during a Chapter 12. Farming is a very, very tough business, and how anyone makes a living in farming day in and day out, year after year is getting tougher and tougher as years go by. When I was a small kid in Georgia, it wasn't that hard. People made a good living. You had stable crop prices. You had stable fuel prices. You had stable input prices, and the government payments were not that big of a deal. Now it's a big deal. Everything's a big deal, and it's very, very tough to be a farmer in Georgia.
Really, what you need to do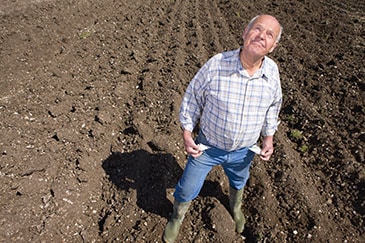 is be sure you have all of your debts, your assets listed down. Look at your cash flow and meet with your attorney. Choose an attorney who specializes in Chapter 12 bankruptcies to look at how you need to organize your business for the future, so that you can try to anticipate problems. When problems arise, you can then be in a position to address those, if needed in a Chapter 12 bankruptcy. Bankruptcy works magic in many situations and especially farming situations dealing with secured debt, unsecured debts. A Chapter 12 can last five year as far as what you pay the trustee, but they're payments that can be stretched out to 20 to 25 years when it's especially collateralized by land. You really want to look at the value of your land, the value of your irrigation systems, and your cash flow, and work with your attorney to develop a plan even prior to the filing of the bankruptcy that would be successful, if a bankruptcy was required.
That's really the efforts that we try to make at Hall & Navarro — to look at the long-term aspect of your farming operation and how you can survive in these turbulent times. If you have any questions, please give us a call. Thank you.
---
Are you or a loved one in the process of filing for bankruptcy in Statesboro, Springfield, or Swainsboro and have questions about pre-filing actions not to take before chapter 12 bankruptcy? Contact the experienced Georgia bankruptcy attorneys at Hall & Navarro today for a consultation and case evaluation. We can help get your life back on track.