Georgia Lawyers /
Watch this video to learn about personal injury expert witnesses in Georgia. Then call Hall & Navarro for a legal consultation and case evaluation.
Question:
What is the role of an expert witness in my personal injury case?
Answer: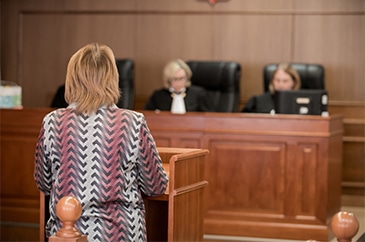 Clients often call, who I'm assisting with personal injury issues and cases, and want to know what specifically an expert witness is and what part they play in a personal injury suit in Georgia. An expert witness can be a doctor who discusses the injury that's occurred, talk about how long it will take to rehabilitate from that particular injury. It can be an accident expert who explains to a judge or a jury how this particular injury occurred and whose fault it was. Many times, expert witnesses are used in an effort to enhance your case and prove the damages to the maximum degree.
If you've been in an accident or been injured in any way, I'd love to help you with your matter. Please call me at any time.
---
Are you or a loved one in the process of a personal injury claim in Statesboro, Springfield, or Swainsboro and have questions about personal injury expert witnesses in Georgia? Contact the experienced Georgia personal injury attorneys at Hall & Navarro today for a consultation and case evaluation. We can help get your life back on track.