Georgia Lawyers /
Watch this video to learn about what will happen to your personal belongings during the divorce process in Georgia. Then call Hall & Navarro today.
Question:
What will happen to my personal belongings in a divorce?
Answer:
I got a call the other day from a client who had some personal belongings they had questions about in their divorce case. In Georgia, your personal property, including pictures, clothes, any items in your home, may still be considered marital property. It's very important that you take your time to itemize all of your personal belongings, tell us where they came from, track who bought those items, whether they were gifts, and whether you purchased those prior to your marriage. All of those things are important to know as we're figuring out what should happen with those personal belongings. Ultimately, the court is going to take your list of personal belongings and your spouse's list of personal belongings and look to see which ones are easy fixes. You keep your clothes. Your spouse keeps their clothes. Those are the easy ones. The not so easy ones may be if you have boats, motors, trailers, jet skis— all of the things that you still want to maintain but that are just items of personal property that you may have received during your marriage.
The court is then going to look at what equity you have in those pieces of personal property. Do you have jet skis that are paid for? Those may be of value to the marital estate and the judge is going to divide those equitably, so whatever is fair, divide those between the parties at any final trial. You can also reach an agreement to split certain pieces of personal property and our courts really do encourage you to do that. In Georgia, if you have an agreement as to who keeps the jet ski and who keeps the RV, well, the court is going to sign off on that so long as it seems to be fair.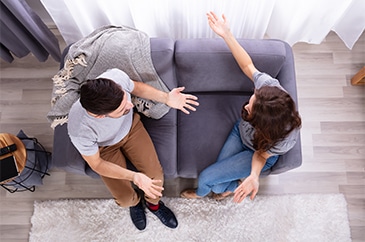 We would ask that we narrow down during your case, narrow down your personal items to what you may be okay with the other party keeping or what you want to keep in your possession and to the extent you've reached an agreement, the trail court is going to sign off on that. If you're not able to reach an agreement on certain items of property, the court considers that like any other asset and is going to divide that fairly and equitably under Georgia law. If you have any questions about particular items of personal property that we've mentioned here or some others that maybe were not mentioned, give our office a call. Make an appointment. We can walk through those items of personal property with you to see how they may be divided in any divorce trial.
---
Are you or a loved one in the process of a divorce in Statesboro, Springfield, or Swainsboro and have questions about your personal belongings during the divorce process in Georgia? Contact the experienced Georgia divorce lawyers at Hall & Navarro today for a consultation and case evaluation. We can help get your life back on track.