Georgia Lawyers / Operating Business to File Chapter 11 Bankruptcy in Georgia
Watch this video to learn about operating business to file Chapter 11 bankruptcy in Georgia. Call Hall & Navarro right away.
Question:
Do I have to be operating a business to file chapter 11 bankruptcy?
Answer:
Clients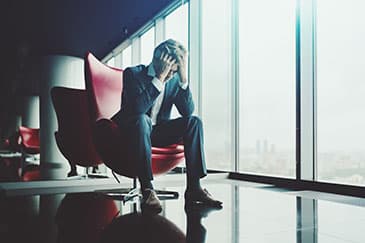 often ask whether or not they have to be operating a business in order to file a Chapter 11. The quick answer is yes. The business needs to be operating in some sort of fashion in order to have a viable case. The issue in a Chapter 7 is whether or not you can propose to the court a feasible plan of reorganization. Ninety-nine percent of the time, you would have to have a business that is operating to have a viable Chapter 11 bankruptcy. I suppose there could be some odd circumstances such that a business has a temporary shutdown and is reopening. That could be a potential viable candidate for a Chapter 11 bankruptcy, but every situation is different. That is why it's so important to choose your Chapter 11 bankruptcy attorney with a great degree of discretion and insight so that that attorney knows how to properly advise you as to what are your best alternatives. If you have any questions, please give us a call.
---
Are you or a loved one in the process of filing for bankruptcy in Statesboro, Springfield, or Swainsboro and have questions about operating business to file Chapter 11 bankruptcy in Georgia? Contact the experienced Georgia bankruptcy attorneys at Hall & Navarro today for a consultation and case evaluation. We can help get your life back on track.