Georgia Lawyers /
Watch this video to learn about lying about your identity in Georgia. Then call Hall & Navarro for a legal consultation and case evaluation.
Question:
What could I be charged with if I lied to the police about my identity?
Answer: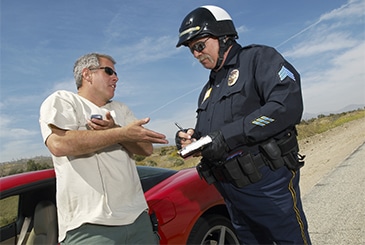 In Georgia, you can be charged with giving false information to law enforcement if you provide inaccurate information to a police officer when you're questioned about your name or date of birth. It's giving false information to a law enforcement officer. It is a misdemeanor charge in Georgia.
It is punishable by up to 12 months in jail and a $1,000 fine. I've seen where community service has been ordered in these particular cases, as well. It is a bondable offense. If you are charged with this particular offense, please don't hesitate to contact me. I would be happy to help you with this.
---
Are you or a loved one in the process of a criminal defense case in Statesboro, Springfield, or Swainsboro and have questions about lying about your identity in Georgia? Contact the experienced Georgia criminal defense attorneys at Hall & Navarro today for a consultation and case evaluation. We can help get your life back on track.