Are you dealing with Chapter 7 bankruptcy and have questions? Check out these helpful chapter 7 bankruptcy tips and give our office a call to get started.
1. Benefits of Chapter 7 Bankruptcy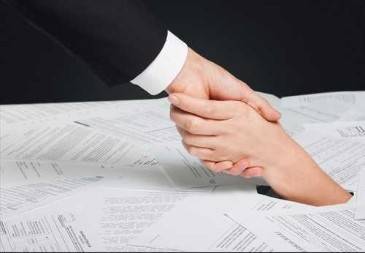 One of the questions that we always want to know is how a bankruptcy in Georgia is going to help our clients. In a Chapter 7 situation, a Chapter 7 liquidates or eliminates all unsecured debt such as credit cards, such as personal bills, medical bills, delinquent rent, things like that. Now, if you're going to keep your car, or keep your house, or keep your apartment, of course, you have to keep the current payments made.
Say, for instance, you were in an automobile wreck and you have a lot of medical bills. Those medical bills are now in collection. A Chapter 7 would discharge those medical bills many times.
2. Chapter 7 Bankruptcy Eligibility
We often get asked who is eligible or not eligible to file a Chapter 7 bankruptcy in Georgia. With the change in the law in 2005, eligibility for Chapter 7 bankruptcies shifted somewhat. You can not obtain a Chapter 7 bankruptcy, for example, if you filed a previous Chapter 7 within eight years.
If you file a Chapter 13, you can't file a Chapter 7 for six years after the filing of the Chapter 13 bankruptcy. If you filed a Chapter 7 bankruptcy or file any sort of bankruptcy and there was what they call a motion of the estate file, which is a proceeding to ask the court to – for the creditor to have possession of collateral. If you dismiss your bankruptcy, then you cannot file for another 180 days. Those are the two big issues regarding eligibility for filing Chapter 7 bankruptcy.
One other issue that you have to always be concerned with is what they call the means test. Georgia, as well as every other state, certain criteria are set which allow people and size of families in income ranged to file a Chapter 7 bankruptcy. If you're single, the limit is set at one figure. If you're a family of five, then your figure is at a different number. You have to run through a computerized program on means testing to determine whether or not you are eligible for filing the Chapter 7.
It's not very complicated, but it is an absolute requirement for the filing of Chapter 7.
3. After filing a Chapter 7 Bankruptcy
One of the questions our clients typically ask us is what happens after you file a Chapter 7. A Chapter 7 bankruptcy is a fairly quick procedure. Once you file, you have a meeting of creditors within 30 days after the filing. Then assuming nothing goes wrong in your case, such as discharge issues, or unlisted assets or creditors, you should receive a discharge within three to four months after you file for bankruptcy.
---
Are you or a loved one in the process of filing for bankruptcy in Statesboro, Springfield, or Swainsboro and have questions about our helpful chapter 7 bankruptcy tips? Contact the experienced Georgia bankruptcy attorneys at Hall & Navarro today for a consultation and case evaluation. We can help get your life back on track.