Going to Trial for a Personal Injury Case in Georgia
Watch this video to learn about going to trial for a personal injury case in Georgia. Then call Hall & Navarro for a free legal consultation.
Question:
Will my personal injury case go to trial?
Answer: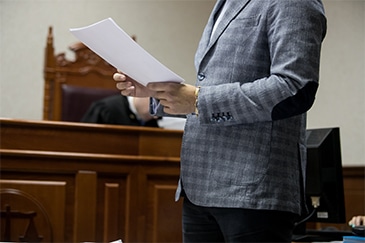 I have clients who I assist with personal injury or accident cases and they always wonder whether or not their case is going to go to trial in Georgia. Personal injury and accident cases, for the most part, tend to settle, whether it be in mediation or negotiations between the attorney and the insurance company. It is a fairly rare incident that they would go to trial. If you are involved in an injury or accident case, however, we are prepared to take your case to trial and will advocate for you vigorously.
If you're in that situation, we would love to help you. Please contact us.
---
Are you or a loved one in the process of a personal injury claim in Statesboro or Springfield and have questions about going to trial for a personal injury case in Georgia? Contact the experienced Georgia personal injury attorneys at Hall & Navarro today for a consultation and case evaluation.
We can help get your life back on track.
Like Us on Facebook
Out of Town Resources
These Hollywood Workers' Compensation Attorneys have done a great job creating educational content. If you need help with a workers' compensation claim in Hollywood, we recommend you take a look at their website.