Georgia Lawyers /
Watch this video to learn about going to jail for a DUI in Georgia. Then call Hall & Navarro for a legal consultation and case evaluation.
Question:
Could I go to jail for a DUI?
Answer: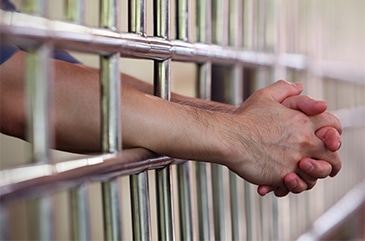 A real concern for my DUI clients or clients of mine who are charged with a DUI is whether or not there could be any jail time involved in the resolution of their case. In Georgia, you can be punished by up to one year in jail, with a thousand dollar fine, plus community service and some other particular aspects of the sentence that are required. If it is a first-time DUI, as a general rule, if there's no accident or no injury involved in the DUI, you will not serve time in jail. If, however, you're in a situation where you have multiple charges, there may be a stronger consideration for going to jail.
Every case is different, every situation is unique, and, if you're in that situation, we'd love to talk with you about it. Please don't hesitate to call us.
---
Are you or a loved one in the process of a criminal defense case in Statesboro, Springfield, or Swainsboro and have questions about going to jail for a DUI in Georgia? Contact the experienced Georgia DUI attorneys at Hall & Navarro today for a consultation and case evaluation.
We can help get your life back on track.