Georgia Lawyers /
Watch this video to learn about going to court for divorce in Georgia. Then call Hall & Navarro for a legal consultation and case evaluation.
Question:
Do I need to go to court for my divorce?
Answer: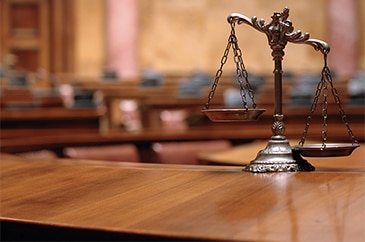 I was speaking with a client the other day about whether they would have to actually go to court once we've filed their divorce case. In Georgia, our circuit does require that you should go in front of a judge and present your evidence, and if it's even uncontested, at least one party would have to be in court. Now, if it's a contested divorce, you can expect for you and your spouse to appear in court probably multiple times. Within the first couple of weeks of filing your divorce case, in Georgia, you can go and ask the court for temporary relieve. Of course, you would want to go to court on that day to tell the judge what you need and what your children need and some of the things that you want for that temporary period of time. While you are waiting for the discovery process, which usually lasts around six months, you're going to want a court order that tells you how to proceed with your children and your finances. You would want to go to court that first time. You would need to be represented by our office. If we were involved in your case, we would go with you. Then at the end of your case, you also would need to go back to court, either to present your final evidence on your divorce case or to submit any kind of settlement that you've reached with your spouse. At minimum, you should expect with our office that you would be present in court twice during the terms of your case. Of course, if there are issues that may arise, you may have multiple hearings. The court would want to see you in person to address any of those issues that come up during your divorce case. If you have any questions or hesitancies about whether you would want to be in court or how to dress or what you should do or say when you're actually in court in front of a judge, just give us a call. We can look at your facts and tell you whether it would be appropriate to approach a judge sooner rather than later and we can certainly walk with you through that process and make sure that you're completely comfortable by the time we get to court.
---
Are you or a loved one in the process of a divorce in Statesboro, Springfield, or Swainsboro and have questions about going to court for divorce in Georgia? Contact the experienced Georgia divorce attorneys at Hall & Navarro today for a consultation and case evaluation. We can help get your life back on track.