Falling Behind on Mortgage Payments in Georgia
Watch this video about falling behind on mortgage payments in Georgia. Then call Hall & Navarro for a legal consultation.

Question:
Should I file for bankruptcy if I'm falling behind on my mortgage payments?
Answer:
I received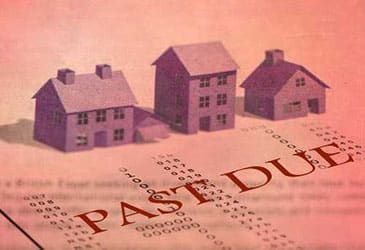 a call from an individual the other day concerning delinquent mortgage payments in Georgia. A Chapter 13 bankruptcy is an ideal mechanism to catch up on delinquent payments in a mortgage. A Chapter 13 bankruptcy lasts between three to five years. If, for instance, you are two or three months behind on your mortgage and the mortgage company is threatening to foreclose, a Chapter 13 would give you a period of time up to five years to catch up on those mortgage payments. You would take your delinquent payments and divide it by either 36 or 48 or 60, whatever length and term of your plan might be, and that is the amount of the delinquency that you would pay inside the bankruptcy. In any sort of bankruptcy, whether it's a Chapter 7 or 13, you would still have to make your current payments. The month after you file, you would have to begin making your current monthly payments. If you are entitled to catch up your monthly payments in a Chapter 13, you don't get to catch up your monthly payments in a Chapter 7 necessarily. If you have any further questions about this, just please give our office a call.
---
Are you or a loved one in the process of filing for bankruptcy in Statesboro, Springfield, or Swainsboro and have questions about falling behind on mortgage payments in Georgia? Contact the experienced Georgia bankruptcy attorneys at Hall & Navarro today for a consultation and case evaluation.
We can help get your life back on track.
Like Us on Facebook
Out of Town Resources
This South Jersey Bankruptcy Attorney has done a great job creating educational content. If you need help with a bankruptcy claim in South Jersey, we recommend you take a look at their website.