Drug and Gun Possession in Georgia
Watch this video to learn about drug and gun possession in Georgia. Then call Hall & Navarro for a legal consultation and case evaluation.

Question:
What could I be charged with if I was caught with drugs and a gun on me?
Answer:
I had a client recently who was charged with a drug offense, but then also had a weapon in his possession at the time that he was charged with the drug offense. In Georgia, because he was charged with having possession of a weapon, that is an additional five-year sentence that has to be served consecutively to any other sentence; consecutively means after you serve the sentence in the drug charge, the firearms charge is tacked on. It's a very significant charge because it has to be handled consecutively.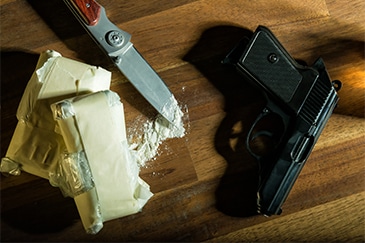 If you are charged with a drug offense and also had a weapon on your person, please call us. We can help you early enough in your case and assist you in the best resolution possible. Please call us.
---
Are you or a loved one in the process of a criminal defense case in Statesboro, Springfield, or Swainsboro and have questions about drug and gun possession in Georgia? Contact the experienced Georgia criminal defense attorneys at Hall & Navarro today for a consultation and case evaluation.
We can help get your life back on track.
Like Us on Facebook
Out of Town Resources
This Buffalo Drug Crime Lawyer has done a great job creating educational content. If you need help with a drug crime claim in Buffalo, we recommend you take a look at their website.