Did you get seriously injured due to another's negligence? Don't ruin your personal injury case before it begins! Call our Georgia lawyers!
Choosing the Right Personal Injury Attorney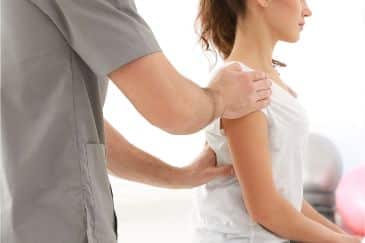 I had a client call and ask questions about how to choose the best personal injury attorney for an accident that occurred in Georgia. The best way to choose a very good personal injury attorney is to make sure that you choose someone with experience who practices in the area where your particular injury or accident occurred. You would want to get someone who is certified in the county where the accident or injury occurred, and you would definitely want someone with as much experience as you can find.
You want someone who clearly sets forth that they're willing to litigate your case, willing to go to court. Internet research on attorneys is a very good way to determine who the best suited attorney is to assist you with a personal injury or an accident. I'd be happy to help you with that. If you have suffered a personal injury or have been in a car accident, please don't hesitate to call me.
Avoiding Personal Injury Trial
I had a client recently call me. He is involved in a personal injury suit and was very nervous about going to trial. He wanted to know if there was something he could do to avoid a trial in his particular case. In Georgia, you can settle your personal injury suit by virtue of negotiations between your attorney and the attorney for the insurance company or the individual who is liable for the injury that occurred to you. You can mediate or you can settle just by exchanging offers back and forth. It is not absolutely required that you go to trial if you are able to reach a reasonable settlement that you're satisfied with.
If you've been injured or in an accident, and need help with your case, please don't hesitate to contact me. I'd love to help you.
Personal Injury Expert Witnesses
Clients often call, who I'm assisting with personal injury issues and cases, and want to know what specifically an expert witness is and what part they play in a personal injury suit in Georgia. An expert witness can be a doctor who discusses the injury that's occurred, talk about how long it will take to rehabilitate from that particular injury. It can be an accident expert who explains to a judge or a jury how this particular injury occurred and whose fault it was. Many times, expert witnesses are used in an effort to enhance your case and prove the damages to the maximum degree.
If you've been in an accident or been injured in any way, I'd love to help you with your matter. Please call me at any time.
---
Are you or a loved one in the process of a personal injury claim in Statesboro or Springfield and have questions about your personal injury claim in Georgia? Don't ruin your personal injury case! Contact the experienced Georgia personal injury attorneys at Hall & Navarro today for a consultation and case evaluation.
We can help get your life back on track.
Like Us on Facebook