Watch this video to learn about the divorce process timeline in Georgia. Then call Hall & Navarro for a legal consultation and case evaluation.
Question:
How long does it take to get divorced?
Answer: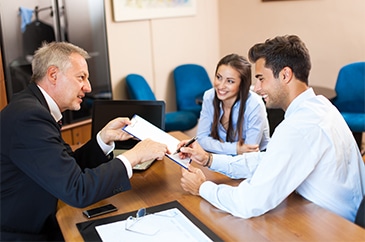 I had a client call the other day wanting to know specifically how long it takes to get divorced in Georgia. Georgia only has a 31-day waiting period. It's one of the shortest waiting periods basically in the United States. Most states have either six months or a year that you have to wait to get divorced. In Georgia, it's only 31 days from the date the complaint is filed and served. If you have everything agreed upon, all of your assets distributed, your separation agreement done, any custody arrangement mapped out and a parenting plan, if all of that is done, 31 days after the filing of the complaint, you can be divorced in Georgia. I'd love to talk with you about your situation if you're facing a divorce here, we'd be more than happy to help you get your case resolved.
---
Are you or a loved one in the process of a divorce in Statesboro, Springfield, or Swainsboro and have questions about the divorce process timeline in Georgia? Contact the experienced Georgia divorce lawyers at Hall & Navarro today for a consultation and case evaluation. We can help get your life back on track.