Watch this video to learn about the courts favoring the mother in Georgia during a custody case. Then call Hall & Navarro for a legal consultation.
Question:
Do the courts favor the mother regarding child custody?
Answer:
I was in a consultation the other day with a young guy who was actually the primary caretaker of his children. He had heard that if he ever wants to get a divorce that the court would automatically award custody to his wife because she was a female, she was the mother of the children, and that all judges in this area would grant custody to the mom in all cases. I highly disagreed with that. I think that in the right circumstances with the right amount of proof that in any final trial our judges have an open mind enough where if you can prove that there is a father who is ultimately the primary caregiver of the children or even in a middle road of just lending a lot of support to his children and being a very good dad, our judges are very open-minded and would consider not granting a mother custody.
With that being said, in Georgia, there is no presumption in favor of one parent or the other. Oftentimes, we would have to remind the court that both parties come to court on equal footing and that the evidence can be presented to show that the father may be the primary custodian or may be more appropriate for the children. Ultimately, the court has to decide what's in the best interest of the children.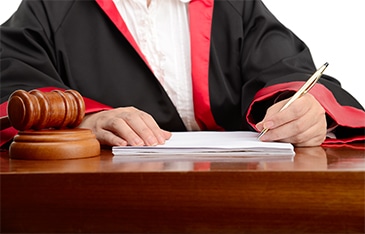 It's important, especially if you are the father, that you gather evidence, and you present yourself well in court, that you are able to give specific details and examples of how you were a hands-on dad capable of taking the kids to school, and cooking them meals, and taking care of them, and not just being a weekend dad. A lot of our clients have been successful in either obtaining custody as a dad or going towards more of a joint 50/50 time schedule so that neither the mom or the dad is the primary caretaker, but instead, they actually share custody and share responsibilities. We've been very successful in getting our judges to consider that, but with that being said, you've got to have the evidence; you've got to have the testimony to back up what you're saying because ultimately, if all it is your testimony against the mother's, oftentimes, the judges will sway more in the mom's favor if you don't have the right presentation and the right evidence at any trial.
We can help you gather that evidence and present it in a way that the judge would be open to granting you custody if you're a dad with those same concerns. We've been successful in doing that. If you have those concerns and you want to come in and talk with us, please give us a call. We'll carve out some time to really look at your circumstances and your evidence and give you an honest opinion as to whether we think that you would be a candidate to have primary custody of your kids as a dad.
---
Are you or a loved one in the process of a divorce in Statesboro, Springfield, or Swainsboro and have questions about the courts favoring the mother in Georgia? Contact the experienced Georgia divorce attorneys at Hall & Navarro today for a consultation and case evaluation. We can help get your life back on track.