Watch this video about choosing an Attorney for a Chapter 7 Bankruptcy in Georgia. Then call Hall & Navarro right away for a consultation.
Question:
How do I choose the right attorney for a chapter 7 bankruptcy?
Answer:
One of the questions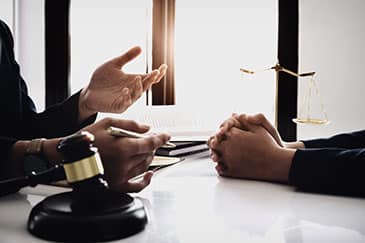 that we are constantly asked is, how do you choose the right attorney? I would suggest that you research and check on the credentials of the attorney. You want to make sure in Georgia that, if you're choosing an attorney to file a Chapter 7 bankruptcy, that attorney has experience in Chapter 7 bankruptcies, Chapter 13 bankruptcies, and what we call consumer bankruptcies. You want to make sure that they know all the ins and out, that they know the trustee, that they know the judges, that they know the rules so that you're not caught unprepared. If you have any questions, please give our office a call. We will gladly provide you whatever information you need concerning the filing of a Chapter 7.
---
Are you or a loved one in the process of filing for bankruptcy in Statesboro, Springfield, or Swainsboro and have questions about choosing an attorney for a Chapter 7 Bankruptcy in Georgia? Contact the experienced Georgia bankruptcy attorneys at Hall & Navarro today for a consultation and case evaluation. We can help get your life back on track.