Watch this video to learn about choosing a divorce attorney in Georgia. Then call Hall & Navarro for a legal consultation and case evaluation.
Question:
How do I choose the right divorce attorney?
Answer:
Oftentimes, I'm approached by family and friends asking, if they wanted to file a divorce, how they should choose an attorney. Oftentimes, I tell them, first, you have to have a very good connection with that person. You would need to either meet them in person or have a video chat with them to make sure that there is a connection and a trust there. The second thing I would do is look up the attorney on Google and see what kind of reviews they get and what kind of past experiences other clients may have had. A lot of times people don't want to ask their friends and family about who they used for their divorce but that's really the best opinion that you're going to get is someone who's actually been through the divorce process in Georgia and has used an attorney. How they had that experience and whether the attorney was a good fit or not from person to person can vary.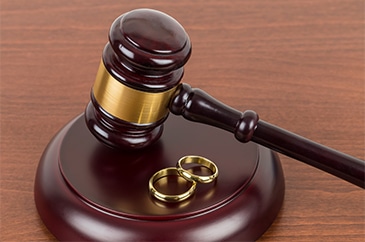 My suggestion would be to make an appointment, either in person or video chat, whether that's me or Martha at our office. We can meet with you for that first hour to make sure that you have a good connection and that we can build trust between the two of us and the client and that's always the number one thing that you should look for when you're hiring a divorce attorney in Georgia.
---
Are you or a loved one in the process of a divorce in Statesboro, Springfield, or Swainsboro and have questions about choosing a divorce attorney in Georgia? Contact the experienced Georgia divorce attorneys at Hall & Navarro today for a consultation and case evaluation. We can help get your life back on track.