Watch this video to learn about being charged with vandalism in Georgia. Then call Hall & Navarro for a legal consultation and case evaluation.
Question:
What is important to know about vandalism charges?
Answer:
I have several clients who were charged with vandalism charges in Georgia. That's destruction or defacing of property. Depending on the degree of damage done in the vandalism, that will dictate whether or not the individual is charged with a felony, which is punishable by more than one year and any fine higher than a $1,000, or if the damage is a little more limited, you can be charged with a misdemeanor which is punishable by 12 months or less or up to 12 months in incarceration and up to a $1,000 fine. The vandalism charge will be dictated by the amount of damage done during the course of the vandalism.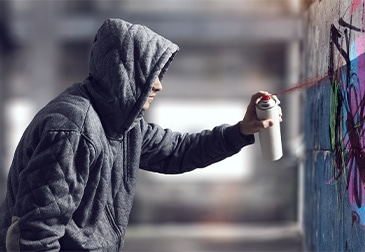 I'd love to talk with you about your particular situation if you're charged in this manner. I would love to help you with it. Please call me.
---
Are you or a loved one in the process of a criminal defense case in Statesboro, Springfield, or Swainsboro and have questions about being charged with vandalism in Georgia? Contact the experienced Georgia criminal defense attorneys at Hall & Navarro today for a consultation and case evaluation. We can help get your life back on track.