Watch this video to learn about Chapter 11 bankruptcy in Georgia. Then call Hall & Navarro right away for a consultation.
Question:
What is chapter 11 bankruptcy?
Answer:
One of the questions that many clients ask us is what types of bankruptcies are available for people in Georgia. You have Chapter 7 bankruptcy and Chapter 13, which typically are for people who are wage earners and have a regular job. There's a different type of bankruptcy called a Chapter 11 for businesses. Now, you don't have to be a corporation. You can be an individual if you file a Chapter 11, but that's a much more complicated type of bankruptcy. It's designed for businesses, from businesses as small as one person to a large company like Delta Airlines.
A Chapter 11 is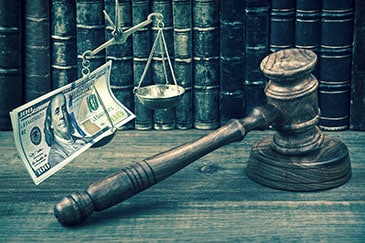 a much more complicated bankruptcy that involves listing your schedules. You list your assets, your debts, but you also have monthly operating reports which show the income from the business and the profitability of the business, and how much money is the business generating to pay its debts? Typically, a plan must be filed in a Chapter 11 case, for instance, within four to six months of the filing of the bankruptcy, whereas in a Chapter 13, of course, the plan is filed when you file a bankruptcy. It's a much more complicated bankruptcy that is only used for people who have businesses that require a more complicated type bankruptcy. If you have any questions, we do a lot of Chapter 11s, and so we would be happy to help you with that question.
---
Are you or a loved one in the process of filing for bankruptcy in Statesboro, Springfield, or Swainsboro and have questions about Chapter 11 bankruptcy in Georgia? Contact the experienced Georgia bankruptcy attorneys at Hall & Navarro today for a consultation and case evaluation. We can help get your life back on track.