Watch this video to learn about being denied visitation in Georgia. Then call Hall & Navarro for a legal consultation and case evaluation.
Question:
What should I do if I'm refused visitation in my child custody case?
Answer:
I was meeting with a client the other day who was very emotional because he was refused visitation under a prior custody order. Now, of course, my first question would always be, what were the facts and circumstances around the refusal of that visitation? Were there allegations of drug use or domestic violence in your home? Is there a new boyfriend or girlfriend that may be in somebody's life that would create a refusal of visitation or maybe they were just a fight between you and your prior spouse or the child's other parent and that led to the refusal of visitation?
If it was a refusal, was it for a couple of hours, a couple of days? Was it several weeks in a row that you were refused visitation? I think all of those factors are going to be important when you come see us that we're going to need to know the answer to those questions.
In a case where you've missed a couple of weekends of visitation for no apparent reason or no safety concerns or anything like that, ultimately, we would file a motion for contempt against the other party telling the court that they're not following the prior custody order. Our judges here, especially when they hear that their orders are not being followed, they're going to enforce those one way or another. Oftentimes, with visitation, that means you would get makeup visits, maybe extra time during holiday or the summer to make sure that you get your visitation back.
If there were some safety concerns that arose or issues with drugs, or alcohol, or domestic violence, the judge is going to hear about that and want to know was that something that was accurate? Did that really happen? Was it just a rumor, an allegation with no basis? It would be very important that if there were those allegations that we could show to the court that those were or were not true, and if they weren't true, why you should get your visitation times made up. Now, based on a refusal of visitation, a judge can also look to see whether maybe your visitation time needs to be adjusted depending on what those allegations would be.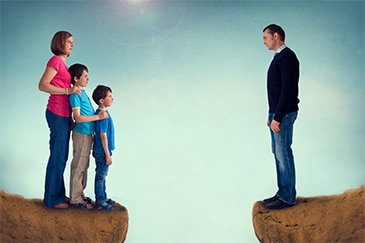 It's very important, especially when your visitation's been refused, that you have an attorney that can look into those circumstances and explain to the court what happened, and also to arrange with the other side or to propose for the judge where the makeup visits may come in so that you get your time that you were awarded under the prior court order that you can get your time back with your child, and make sure that you get back on schedule, start getting your parenting time, and aren't continuously being refused your time. If you have any questions, please give us a call about your circumstances. I will look into that and see what we can do to show the court that's being wrongfully refused and withheld and also help you get the makeup time that you need.
---
Are you or a loved one in the process of a divorce in Statesboro, Springfield, or Swainsboro and have questions about being denied visitation in Georgia? Contact the experienced Georgia divorce attorneys at Hall & Navarro today for a consultation and case evaluation. We can help get your life back on track.