Watch this video to learn about alleviating divorce expenses in Georgia. Then call Hall & Navarro for a legal consultation and case evaluation.
Question:
How can I alleviate divorce expenses?
Answer:
I got a call from a client the other day where it was an initial consultation and their biggest concern was the financial aspects of actually filing divorce in Georgia. The important thing, if you wanted to alleviate some divorce expenses, would be to gather a lot of your documents ahead of time and bring these with you to your initial consultation. That can be your pay stubs, your tax returns, bank statements, and anything that would show us the names that your property is in or any rental property you may own. Those documents can really help us save some time at the beginning of your litigation by not having to go through the long discovery process of requesting your bank statements directly from your bank.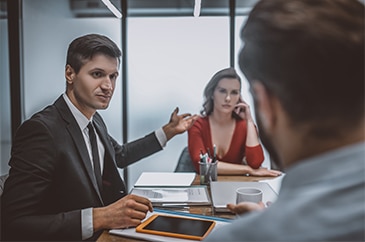 That can take anywhere from 30 to 60 days to get those documents. The same with your employer, takes them a little bit longer to gather things that maybe you already have in your possession. To save some expenses, my suggestion would always be to gather your documents, bring them to us. Let us determine if there are other things that you may be missing out of that list and if you can help get us the things that we need documentation wise, that would certainly save on discovery expenses and time of our office having to chase things that you could easily have access to. With that being said, it's never a problem for us to get those documents so we certainly can do that, have the ability to do that, but if your concern is saving on some expenses during your divorce process, that would be my suggestion. If you need any help with what items you may want to bring with you in your consultation, just call us ahead of time. We'll be happy to supply an email list of things that may be wise for you to bring with you to your first appointment.
---
Are you or a loved one in the process of a divorce in Statesboro, Springfield, or Swainsboro and have questions about alleviating divorce expenses in Georgia? Contact the experienced Georgia divorce attorneys at Hall & Navarro today for a consultation and case evaluation. We can help get your life back on track.