Our experienced MIP & DUI attorneys are ready to help protect your future.
When facing a DUI or MIP in the State of Georgia, you must realize that the laws regarding alcohol offenses can impose serious punishment, even prior to a conviction. The time limitations are strict, so you must act fast. As your MIP or DUI defense lawyers, we are ready to help protect your future. Our attorneys have successfully defended hundreds of people facing DUI and criminal charges in south Georgia, and we have the knowledge and determination to defend you against the MIP or DUI charges that are brought against you.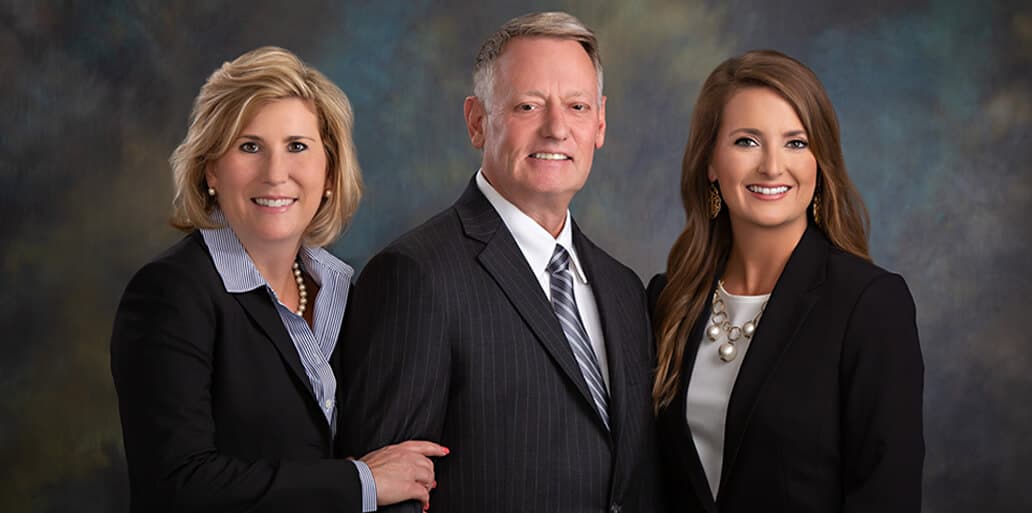 What to do if you are arrested for a DUI in the state of Georgia
If you are arrested and charged with a DUI, it is important that you contact a DUI defense attorney as quickly as possible. The faster you consult with the DUI defense team at Hall and Navarro, the faster we can begin working on your case.
A.L.S. – Automatic License Suspension
When a person is pulled over and arrested for a DUI in the state of Georgia, law enforcement officials may automatically revoke the offender's license. If the officer does choose to revoke the offender's license, the offender will be given notice of the suspension, and in most cases, given a temporary driving permit. The permit is usually only valid for 30 days. One of the most important reasons to take action immediately after arrested for a DUI is that you have a very small window of time to challenge the suspension of your license.
What to expect
When you choose to partner with Hall and Navarro for MIP or DUI defense, you can rest assured that our experienced, aggressive and compassionate law team will fight to protect your future. You will get a confidential, free initial consultation where we will discuss the details of your case. Be prepared to answer questions such as:
1) What time were you arrested?
2) Where were you arrested?
3) What were the road conditions when you were arrested?
4) How much did you drink, and what was the timeline?
5) When was your last drink before you were pulled over?
6) Were you read your Miranda Rights?
7) Did you submit to any field sobriety tests?
8) Did you submit to a Breathalyzer or Blood Alcohol Test? If so, what was your B.A.C.?
9) How was your demeanor? Were you completely compliant with the officer?
10) How long were you held in jail?
These are just a few of the questions that may be asked during your initial consultation for DUI or MIP defense. Our goal is to gather as much information as possible, so that our criminal defense team can build a strong case. One thing that is important to remember is that when you are arrested for drinking and driving, or another alcohol related offense, all hope is not lost. The experienced, aggressive attorney's at Hall & Navarro have helped hundreds of individuals facing similar charges, and we are ready to fight for you.
PROTECT YOUR LICENSE, AND YOUR FUTURE.
Contact our skilled DUI and MIP defense attorneys to schedule your free consultation.
"You helped me restore my faith in so much that looked bleak and decrepit. Along this bumpy road, my lovely daughter is safe, and home, and starting to find peace again…Thank you. All the pieces unfolded and fell into place through a progression only the Lord could have planned. But the people who fulfilled his plan did it through greatness and kindness and strength. In my opinion you and Martha have done Gods work and the Judge came through! I am indebted to you both. Please understand, I can be a force and support as well. "What doesn't kill you makes you stronger". I still have a long way to go…so I hope that statement is true. My commitment to be there for you is equally strong. It will be a tough journey. I Pray. You guys are amazing. Thank you for everything."
Bonnie Gringer
Client Testimonial
"I just have to say the professionalism and conduct of the Hall and Navarro attorneys was fantastic from the time we walked in the door. We met Sarah then Mrs. Martha Hall. They were all very attentive and compassionate. Kara, our paralegal, was always there for us. She was always there via email or phone contact. We had a very sensitive legal case and Mrs. Martha Hall walked us through it with compassion and professionalism. I cannot say enough good things about this group or thank them enough for doing what needed to be done."
Mya and Dean Cape
Client Testimonial
"This review is in regards to how attorney Martha Hall handled my cases. Before Martha Hall, I was taken advantage of in family court in Jefferson County and Effingham County with sub par attorneys that resulted in rulings that were unfair to me and created headaches and financial difficulties. I experienced three attorneys before Martha Hall. I never felt that I had equal representation in the courthouse, until I discovered Martha Hall. Since I have hired Martha Hall, I have had equal or better representation and my cases have closed with fair rulings. This is solely a result of having Martha Hall as my attorney. I will not change thus moving forward if I need any legal services. She is worth every penny."
Ken Gibson
Client Testimonial
"We were referred to Mike Hall by a friend who told us that if they had used him in the beginning, they would have had a lot better result. Using Mike ourselves, we have had the same experience. Mike is very personable and gave us some very wise council. We could tell he was trying to help us. We have used him for several issues that have come up, and he has always handled them in a professional and timely manner. He is quick to answer emails or phone calls, and takes his time answering all of your questions. We are very pleased with his services and would highly recommend him to anyone who has a legal problem."
Lynn & Pam Kelley
Client Testimonial
Let us get started on your case.
NOTICE RELATED TO COVID 19
We have returned to normal business operations. This means we are offering in-person appointments, and we are still offering phone, virtual meetings, and FaceTime appointments to meet your needs. Please call us to schedule an appointment at 912-764-6757 for appointments in our Statesboro, GA office, or 912-754-7078 for appointments in our Springfield, GA office, or visit our Contact Us page on our website to send us a message.
Mike & Martha Hall, Paige Navarro, and the Staff of Hall & Navarro
Disclaimer: Please consult an attorney for advice about your individual situation. This site and its information is not official legal advice, nor is it intended to be. Feel free to get in touch by e-mail, letters or phone calls. Contacting us does not create an attorney-client relationship. Until an attorney-client relationship is established, please withhold from sending any confidential information to us.