Do you need help understanding chapter 12 bankruptcy? Please don't hesitate to get in touch with our bankruptcy lawyers today. We know that bankruptcy can feel daunting, but with the right people by your side, you can come out on the other side stronger. Get in touch with us right away when you are ready to get started.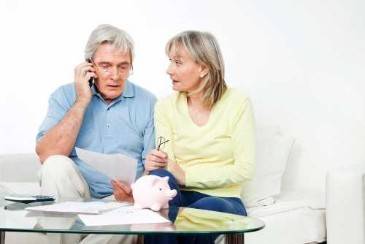 Your bankruptcy case starts when you file a petition for relief through Chapter 12. Usually, you will continue your operations as farmer or fisherman.
Some of the differences between a typical chapter 11 case and a chapter 12 case include:
Co-Debtor Stay – Like Chapter 13, Chapter 12 includes a stay against co-debtors, with respect to "consumer debts."
Shortened Timelines – The Debtor's plan of reorganization must be filed within 90 days after the petition date. Confirmation of the plan is to be concluded in most cases within 45 days after the plan is filed. As with Chapter 13, the plan period may be three to five years.
Chapter 12 Trustee – Chapter 12 provides for the appointment of a Trustee with powers similar, but not identical to, a Chapter 13 Trustee.
Asset Sales without a Section 363(f) block – Section 1206 of the Code provides that, in addition to Section 363(f), the "trustee" may sell farmland and farm equipment, free and clear of interests in those assets. This "super sale" right is subject to uncertainty in some jurisdictions, with cases and secondary authorities disagreeing over whether the right is reserved only to the Chapter 12 Trustee, or whether it may also be exercised by the Debtor as debtor-in-possession. Objecting secured creditors may still credit bid up to the amount of their debt.
Different Standard for Adequate Protection – Section 361 of the Code does not apply to Chapter 12; instead there is a separate standard in Section 1205 that includes, as adequate protection, payment of current market rent for use of farmland and eliminates the "indubitable equivalent" option.
Expanded Cramdown Rights – The Debtor's plan may "modify the rights of holders of secured claims", without any further statutory qualification. Unlike Chapter 11 or Chapter 13 plans, this modification may include loans secured by the Debtor's primary residence. Courts have allowed lengthy "cramdown" terms on real estate loans and on fully matured prepetition short-term equipment loans in order to save the family farm.
No One Votes – Creditors do not vote on Chapter 12 plans; they may only rely on their plan objection rights. There is no disclosure statement accompanying Chapter 12 plans. As with Chapter 13, this tends to focus plan confirmation disputes on cramdown terms, and whether the plan is feasible.
No Absolute Priority Rule – Chapter 12 presumes that the Debtor will maintain its ownership of the farm assets. Accordingly, there is no rule in Chapter 12 requiring classes of claims to be paid in full before the Debtor may maintain its ownership.
If you are having trouble understanding chapter 12 bankruptcy, please call our office right away to set up your first consultation to get started right away.
Like us on Facebook