Refusing the Field Sobriety Test in Georgia
Watch this video to learn about refusing the field sobriety test in Georgia. Then call Hall & Navarro for a legal consultation and case evaluation.

Question:
Can I refuse a field sobriety test?
Answer:
I was speaking with a client the other day who came to see me because he was charged with a DUI. During the course of the stop, he actually refused to execute the field sobriety testing that the officer asked him to do. If you refuse field sobriety and if you refuse the testing – blood, breath, or urine – that's called a refusal, and your license can be administratively suspended.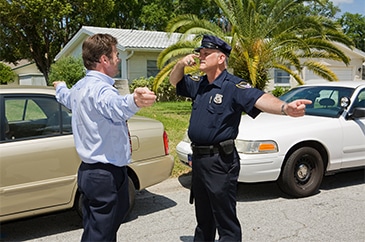 You will get separate paperwork that indicates the administrative suspension. The timelines are very tight on those particular suspensions, so it's very important that you see an attorney within 10 days after getting the DUI charge.
Refusing to do field sobriety can very well impact your license. DUI cases are very unique. If you are in a situation where you're charged, I'd love to talk with you about it. I'm here to help you. Please don't hesitate to give us a call.
---
Are you or a loved one in the process of a criminal defense case in Statesboro, Springfield, or Swainsboro and have questions about refusing the field sobriety test in Georgia? Contact the experienced Georgia DUI attorneys at Hall & Navarro today for a consultation and case evaluation.
We can help get your life back on track.
Like Us on Facebook