Hall & Navarro, with offices in Statesboro, Springfield, and Swainsboro, is seeking a Billing & Collections Specialist.  We are not your typical law firm.  Our entrepreneurial law firm is poised for aggressive growth, and we're looking for someone who cares enough about our clients to help them keep their accounts current so that we can move them through their legal matters efficiently and give them peace of mind.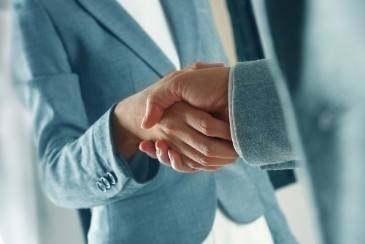 We care about every team member and client. We need someone who is a team player and knowledgeable of basic accounting and collection principles. The Billing & Collections Specialist must be someone who has a great personality, who is a strong salesperson capable of paying close attention to detail, and who has experience with case management software. Ideally, you already have 2 to 5 years of experience as a bookkeeper, billing or collections specialist in a law firm, but we are willing to train the right billing professional. Important qualities include: an Associate Degree or higher in marketing, bookkeeping, or accounting, strong written and verbal communication skills, the ability to be analytical, and a determined attitude in figuring out solutions to assist clients in satisfying the financial needs of their cases. In other words, you must be a problem solver.
For the right person, this can be a full-time or part-time position.  The most important consideration here is that the person brings skill and a desire to do good work to this role.
Your basic responsibilities:
Ensuring clients are aware of costs and will be able to satisfy the financial requirements needed to provide excellent service.
Preparing reports from the case management software to itemize the status and needs of accounts for management.
These requirements are non-negotiable:
You must have strong administrative skills and be very detail oriented.
You must be proficient working with various computer programs, databases, and software, and experience with QuickBooks Online and law firm management software such as Clio is strongly preferred.
You must be reliable, trustworthy, and capable of maintaining strict confidentiality.
You must be a positive, high-energy team player who is results-oriented – No Drama!
You must be bondable.
You must care about something and aspire to continued professional growth.
This position offers a respectful team culture, opportunities for professional development, benefits and a competitive salary based on skills and experience.  For our full-time staff, we offer a generous benefits package including supplementing the cost of health insurance, a 401K, and three weeks of vacation time.
DIRECTIONS TO APPLY:
If you cannot follow these basic directions, or if you contact us in a manner that leads us to believe you did not actually read the ad, you will not hear back from us. We expect you to value our time by following directions and paying attention to detail.
When applying, please submit your resume and a cover letter that contains the following information:
Paragraph 1: Tell us what excites you the most about this position.
Paragraph 2: Tell us why you're a perfect fit for our firm.
Paragraph 3: Tell us your pay expectations and provide us with three professional references, including their phone numbers.
As a closing sentence please write, "I have read the instructions contained in the job posting and have followed the instructions."
Email your resume and cover letter in PDF format to ccates@hallnavarro.com. The subject line of the email should your last name (all caps), followed by a hyphen and the word "billing," followed by one word you would use to describe yourself (lower case).
We look forward to hearing from you!