Chapter 13 Bankruptcy Definition in Georgia
Watch this video to learn the chapter 13 bankruptcy definition in Georgia. Then call Hall & Navarro for a legal consultation and case evaluation.

Question:
What is chapter 13 bankruptcy?
Answer: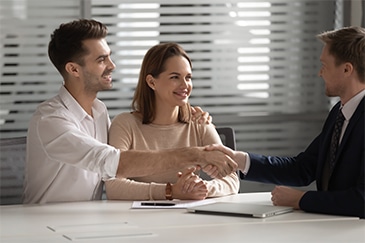 The other day, we got a call from someone who was having trouble managing their finances and wanted to know if the Chapter 13 bankruptcy might be a good option for them. In Georgia, a Chapter 13 bankruptcy is often referred to as a reorganization plan. It allows people to keep items that they need such as their car and their home so that they can provide for their families, but it also allows them to discharge some of their debts that are not necessary while paying for the debts that are necessary, such as their domestic obligations or taxes. If this is something that seems like it's a good fit for you or you're struggling to keep your finances under wraps, please free to give our office a call. We would be happy to help you.
---
Are you or a loved one in the process of filing for bankruptcy in Statesboro or Springfield and have questions about the chapter 13 bankruptcy definition in Georgia? Contact the experienced Georgia bankruptcy attorneys at Hall & Navarro today for a consultation and case evaluation.
We can help get your life back on track.
Like Us on Facebook