After filing Chapter 11 Bankruptcy in Georgia
Watch this video to learn about what to do after filing Chapter 11 Bankruptcy in Georgia. Call Hall & Navarro right away.

Question:
What happens when a business files a chapter 11 bankruptcy?
Answer:
When we file a Chapter 11 bankruptcy in Georgia, a client will always ask us what happens next. That's a pretty complicated picture. In a Chapter 11 bankruptcy, you have a lot of moving parts. You have a business that you're running. You have payroll that has to be made. You have accounts receivables that have to be collected, so you continue to run your business as you did before. You have separate accounts now set up for the debtor in possession: a tax account, an operating account, and a payroll account, but you also have issues concerning the collection, for instance, of accounts receivable. Many times, accounts receivables might be placed to your creditor. Obviously, to collect those receivables and to use those in your business would be very important, so you have to obtain the creditors permission to use those monies in your business, or you have to obtain court approval.
A Chapter 11 bankruptcy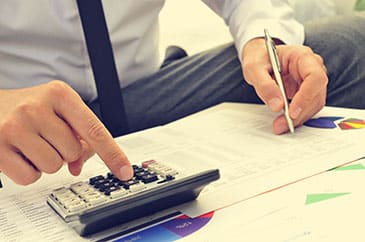 is a complicated bankruptcy in which you really need an attorney who has done this kind of work before, who knows what kind of motions to file, what kind of approvals to obtain, knows the trustee. You have a Chapter 11 trustee. You have the court, the bankruptcy judge in the court, and you have the creditors. All these parties have to work together for a successful Chapter 11 bankruptcy to occur, and if you have any questions, please give our office a call.
---
Are you or a loved one in the process of filing for bankruptcy in Statesboro, Springfield, or Swainsboro and have questions about what to do after filing Chapter 11 Bankruptcy in Georgia? Contact the experienced Georgia bankruptcy attorneys at Hall & Navarro today for a consultation and case evaluation.
We can help get your life back on track.
Like Us on Facebook